Successful Direct Aid Program project at Harare Hospital aims at reducing child mortality rates
On 26 August 2015, Ambassador Suzanne McCourt and Second Secretary Avigail Shai officially opened the refurbished mother's room in the children's ward of Harare Hospital, one of the largest hospitals in Zimbabwe. The refurbishment of the mother's room and ablution facilities for parents was part of a successful Direct Aid Program project. The project also provided for the purchase of bed-chairs.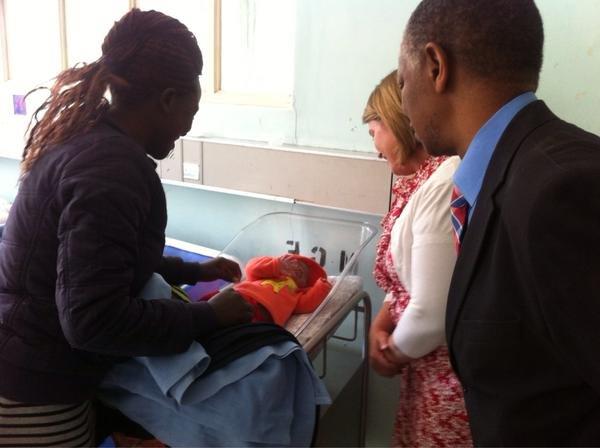 Ambassador McCourt visits newborn ward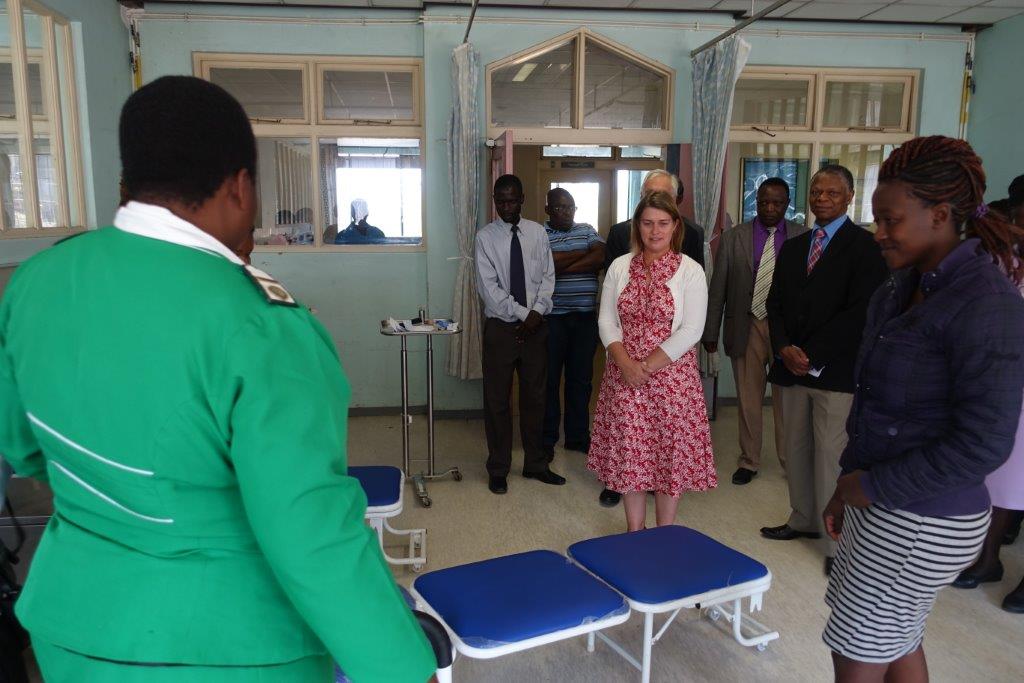 Australian Ambassador, Suzanne McCourt is shown the functionality of the new bed-chairs, allowing mothers to stay with their sick children overnight.
Before, mothers were not allowed to stay with their sick children overnight because of the lack of facilities. Now mothers have a bed to sleep next to their children, working ablution facilities and a mother's room to allow them to cook and
rest.
These improvements have been instrumental in the change of the hospital's
'rooming-in' policy, allowing mothers to provide the necessary 24 hour care, which has had a positive effect on infant mortality rates.
Australian paediatrician, Dr Greg Powell, has been a driving force behind successful Direct Aid Program projects supporting the children's wards in Harare Hospital. In 2013-2014 the Direct Aid Program also provided essential equipment for the Neonatal Intensive Care Unit.
Ambassador McCourt said: "I am pleased that, through these relatively small and simple measures, our Direct Aid Program can have such a positive impact on children's lives".