Australian Embassy hosts farewell drinks for Zimbabwean freshmen before their departure to Australia
On 2 February the Australian Embassy, in association with the Zimbabwe Australia Alumni Association (ZAAA) hosted a farewell drinks event for Zimbabwean students about to embark on further study in Australia. The students will be undertaking undergraduate and post-graduate study in a variety of fields including commerce, management and public health to name a few. The event brought together over a hundred guests including students, their parents, Australian alumni, Australian university representatives and The Zimbabwe Australia Business Council representatives. For many students it will be their first time in Australia and the event was aimed at creating a peer network they can draw on when they're in Australia.
Christina Landsberg, Head of Aid at the Australian Embassy wished all the students well, stating that it would be a life-changing experience that would further strengthen the bond between Zimbabwe and Australia. She urged them to return to Zimbabwe after their studies and help in the development of the country with their newly acquired skills.
Representatives from ZAAA also spoke at the event, recounting their own experiences of studying in Australia and providing students with helpful hints for when they arrive. They noted the importance of being part of the alumni network which helped them reintegrate upon return to Zimbabwe and how the ties they formed through the alumni network have furthered their career and personal goals. For students (past and present) interested in learning more or joining the ZAAA more information can be found on the Association Facebook Page at: https://www.facebook.com/pages/Zimbabwe-Australia-Alumni-Association-ZAAA/. Follow them on twitter @ @ZimAusAlumni; website, www.zaaa.co.zw; LinkedIn: Zimbabwe Australia Alumni Association (Z.A.A.A) - Group and Company.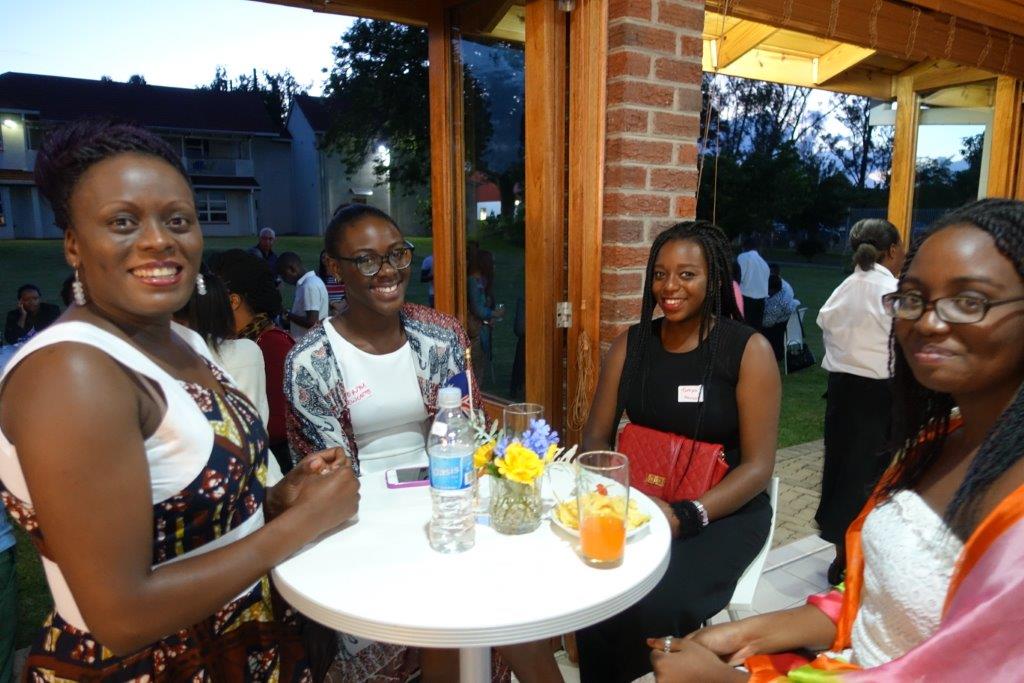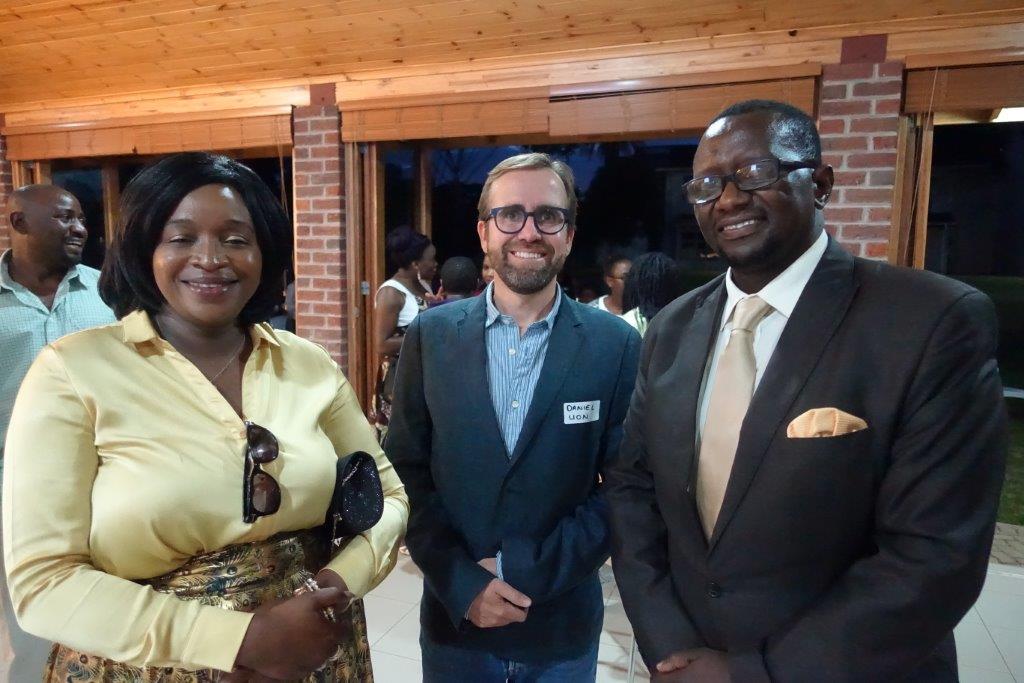 LEFT:
Soon to be college mates, Zimbabwean students going to study in Australia are happy to have connected before they leave for Australia. RIGHT:
Honourable Tapiwanashe Matangaidze, Deputy Minister for Ministry of Public Service, Labour and Social Welfare (Left), Daniel Brown, University of Newcastle Representative (middle) and Rebeca Matangaidze, Honourable Matangaidze's (left), share a moment at the Farewell drinks event. Honourable Matangaidze's daughter is among the students going to study in Australia.