Malawi Australia Alumni Association Leadership Workshop and 'Meet the High Commissioner' Reception
The Malawi Australia Alumni Association (MAAA) in collaboration with the Australian High Commission organised a leadership and resource mobilisation workshop for Malawian alumni who studied in Australia. The workshop was held on 17 June in Lilongwe and attended by over 25 members. It was facilitated by prominent Australian public health specialist Dr Rob Moodie, who is currently Professor of Public Health at the College of Medicine, University of Malawi, and MAAA member, and Head of Quality Management, Ministry of Health, Dr Andrew Likaka.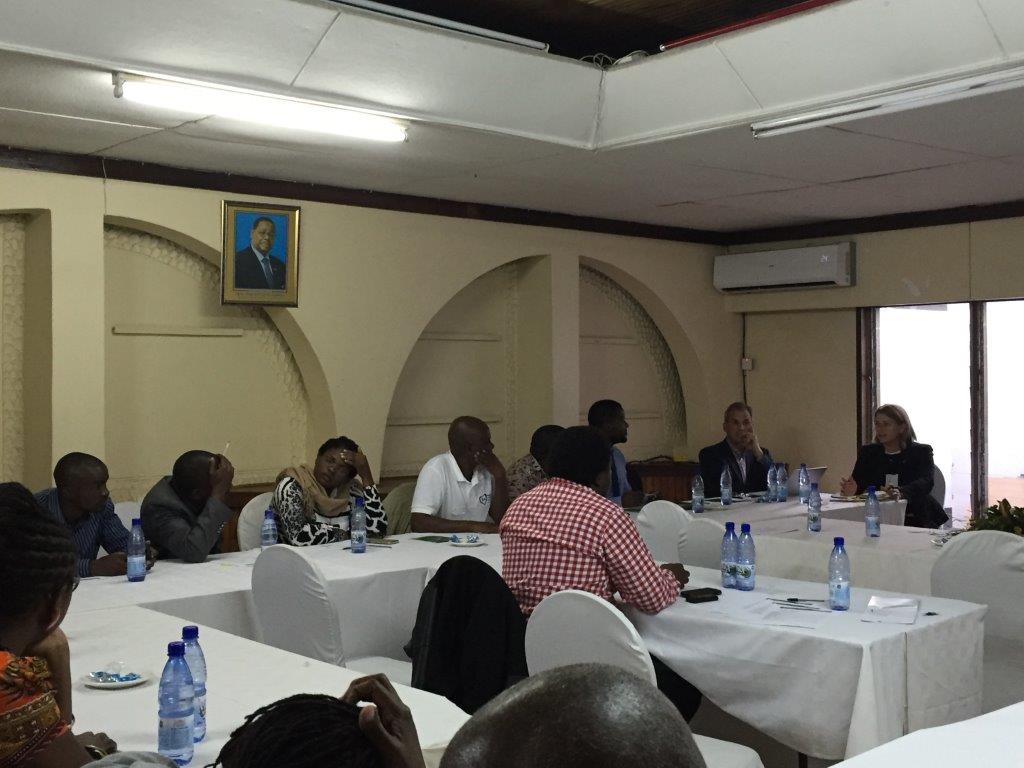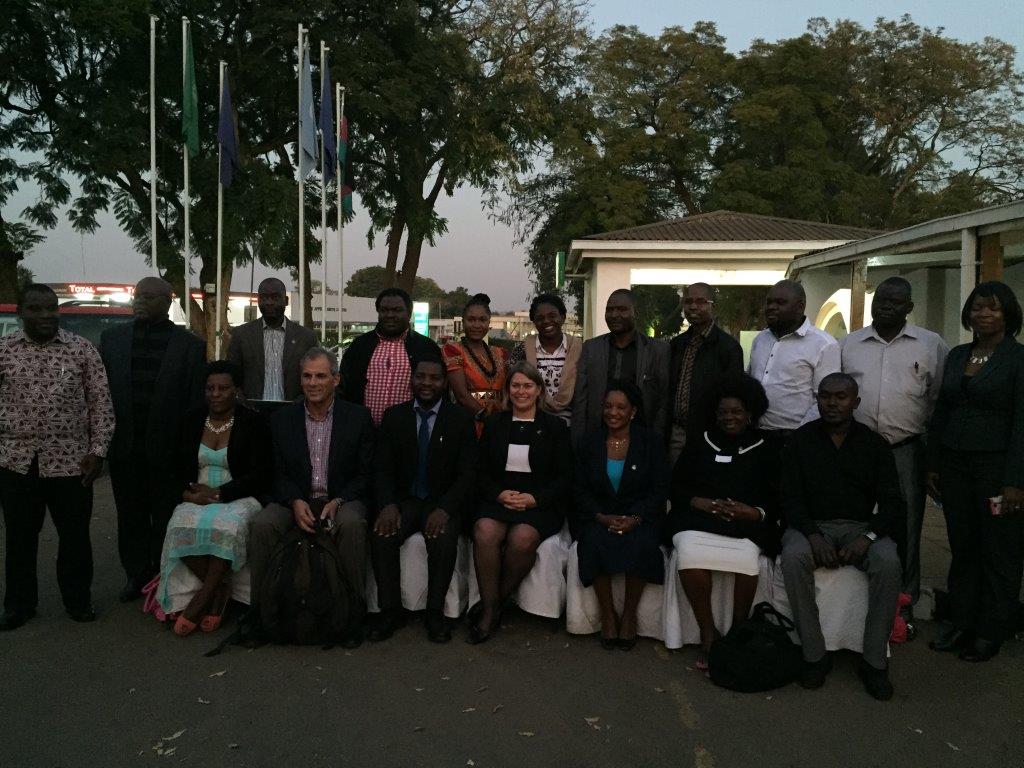 LEFT: Workshop participants discussing their experiences with the Australian High Commissioner, H.E. Suzanne McCourt
RIGHT: The High Commissioner (seated, centre) with participants of the workshop and facilitators, Professor Rob Moodie (seated, left) and Dr Andrew Likaka (standing, far left)
The workshop focused on how alumni members, many of whom are in leadership roles, could capitalise on the education and skills they learnt in Australia to mobilise resources, perform better at their jobs and motivate their colleagues. At the end of the session the students had an opportunity to engage with the Australian High Commissioner, H.E. Suzanne McCourt, and discuss their experience of studying and living in Australia.
After the workshop, the High Commissioner hosted a reception for alumni and Australians based in Malawi. It was a fantastic opportunity for both groups to meet each other and broaden their social and professional networks. It also provided an avenue to learn more about the ways in which Australians based in Malawi are giving back to the local community.
We encourage all Australian alumni in Malawi to reach out to the MAAA (http://malawi-australia-alumniassociation.org/) and participate in future events, which provide the opportunity for skills development and networking. Planning is underway for an event in Blantyre in the second half of 2016.