ZDDT's Nutritional Gardens Improve Diet for Beneficiaries
By Mandla Tshuma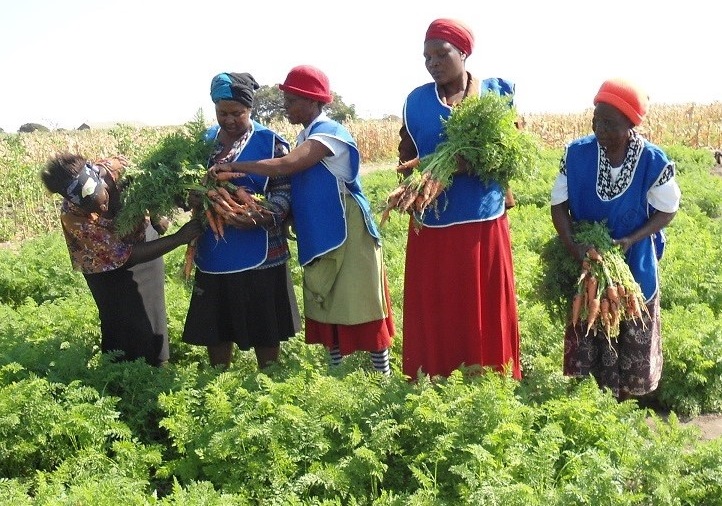 BULAWAYO – Beneficiaries of Zimbabwe Development Democracy Trust (ZDDT)'s nutritional gardens, in four different wards across the city, say the project has significantly improved the diet for their families. ZDDT, in partnership with Sally Foundation of Australia, started the nutritional garden projects for communities in Wards 15, 19, 21 and 27 following the economic crisis between of 2008. The gardens, which now have an increasing variety of crops of fruit and vegetables, continue to benefit residents who have also learnt how to prepare exciting and attractive meals for their own tables.
"These nutritional gardens have really helped us when it comes to boosting diet at homes because we grow a variety of crops," said Jerita Siziba, of Kirimuva Garden in Old Pumula, Ward 19. The Ward 19 women, who in February this year underwent a ZDDT/Sally Foundation training in cooking and the production of jam, pickles and other related products, made history and scooped a prize on their maiden participation at Zimbabwe International Trade Fair. Exhibiting under the home industries section, the Pumula-based women, were awarded the second prize for their jams and pickles made from their fruit and vegetables grown at their very own Kirimuva Garden having learnt from the ZDDT training. The accolade was a clear indication that their products are of high quality and meet market standards.
Simbisai Ndlovu, of Ward 27 in Pumula South, said vegetables, such as lettuce and beetroot, which they never grew before, were helping them boost and improve their diet. "If you are to visit our home, you will be enthused at our diet," said Ndlovu. "We are eating food stuffs that we thought was for Europeans and our diet has completely changed for better because of these gardens."
Betty Sibanda of Luveve in Ward 15, who grows carrots and other vegetables, said the nutritional gardens were also boosting their health. "We are already harvesting our carrots; this is good relish for us at home," said Sibanda. "Even if I sell my carrots, I can go and buy beef for my children. This crop is very important because it is also medicinal when it comes to eyesight."
Similar ZDDT Community Gardeni projects have been funded through the Australian Embassy's Direct Aid Program with great results.