For Us, by Us, with Us – Celebrating the United Nations International Day of Persons with Disabilities at the Australian Embassy
On 8 December 2016, the Australian Embassy in Harare was joined by partners from several non-governmental organisations (NGOs) and disabled people's organisations (DPOs) to commemorate the International Day of Persons with Disabilities (IDPwD). The day is observed annually on 3 December and aims to promote an understanding of disability issues and mobilise support for the rights, dignity and well-being of persons with disabilities (PwD).
This year's theme for IDPwD – 'Achieving 17 Goals for the Future We Want' draws attention to the 17 Sustainable Development Goals and how these goals can create more inclusive and equitable communities for persons with disabilities.
Australian Ambassador to Zimbabwe, H.E. Suzanne McCourt welcomed guests, highlighting the Australian Government's commitment to disability inclusive development. She said IDPwD provided an opportunity to reflect on how partners can work together to raise awareness about disability issues and highlight the benefits of an inclusive and accessible society for all. She encouraged active participation and sharing of information to increase awareness of what can be achieved by including people with disabilities in every aspect of political, economic, cultural and social life.
DFAT officers presented on the Direct Aid Program (DAP) and Australia Awards. Both presentations were well received, and participants keenly engaged on the potential opportunities presented in addressing the needs of PwD. An Australia Awards Alumna gave a brief presentation on her experience, and the value of the award.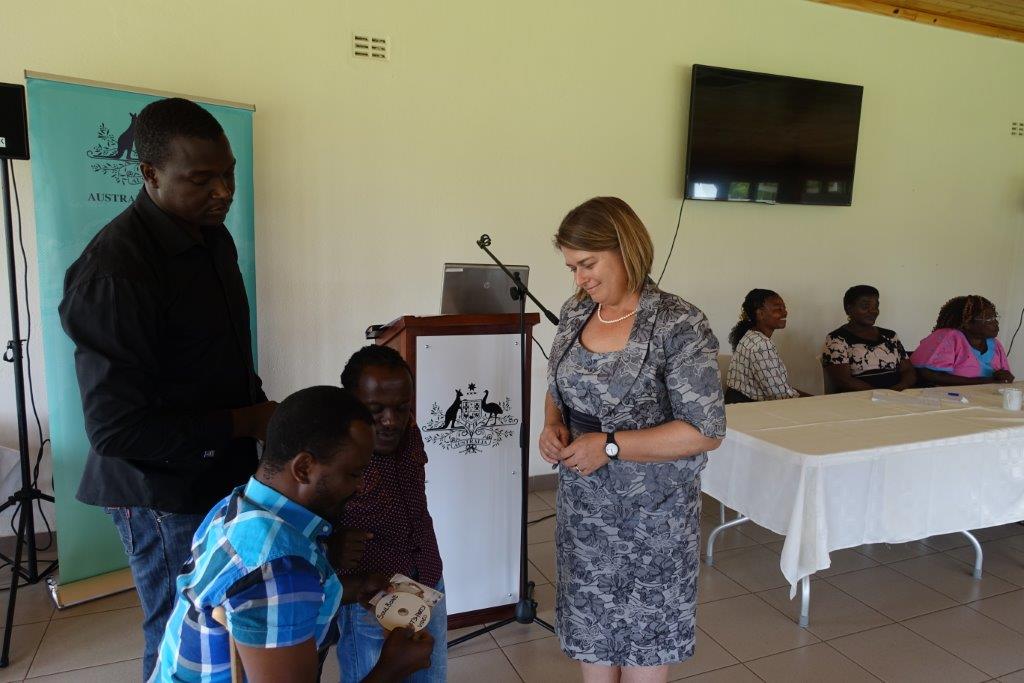 The presentations were followed by a panel discussion led by representatives from National Council of Disabled Persons of Zimbabwe (NCODPZ), Deaf Zimbabwe Trust (DZT) and Disabled Women Support organization (DWSO). The panel highlighted challenges in access and limitations in the socio-political space – limited representation in Parliament, and limited knowledge of government processes and documentation among others. Access to social services was also highlighted, particularly education and health. This was compounded by high rates of poverty among PwD, high unemployment, unavailability of assistive devices, and capacity of service providers, and inaccessible infrastructure.
On a national level, panellists and participants emphasised the importance of disability inclusive policies, the need to implement the progressive provisions in the Constitution concerning PwD, and the necessity for provision in the national budget for disability empowerment programs.
Participants also noted that as PwD are specifically referenced in five of the SDGs (Goals 4, 8, 10, 11, and 17). SDGs have the potential to be truly transformative for PwD. Better statistics on disability, the sharing of information and multi-stakeholder coordination on the SDG agenda and raising awareness in rural and urban areas to change negative attitudes and behaviours towards PwD are all steps which will help support an active and central role for people with disabilities.