Direct Aid Program supports disability inclusion in Bulawayo
By Inez Hussey and Nora de Roon Hertoge
At the King George VI Centre (KGVI) in Bulawayo, Zimbabwe 75 per cent of the children are disabled. The centre works towards inclusion, encouraging interaction in play and afternoon activities between abled and disabled children. It is not easy catering for so many differently abled children, and it is particularly difficult at playtime where often many disabled children miss out on the fun.
Now with thanks to the Australian Embassy's Direct Aid Program, KGVI has been able to build a new playground suitable for both disabled and non-disabled children by offering play equipment for all abilities.
If you can't climb over the tyres then you can crawl through them. If you are frightened of the big swing you can feel secure in the safety swing.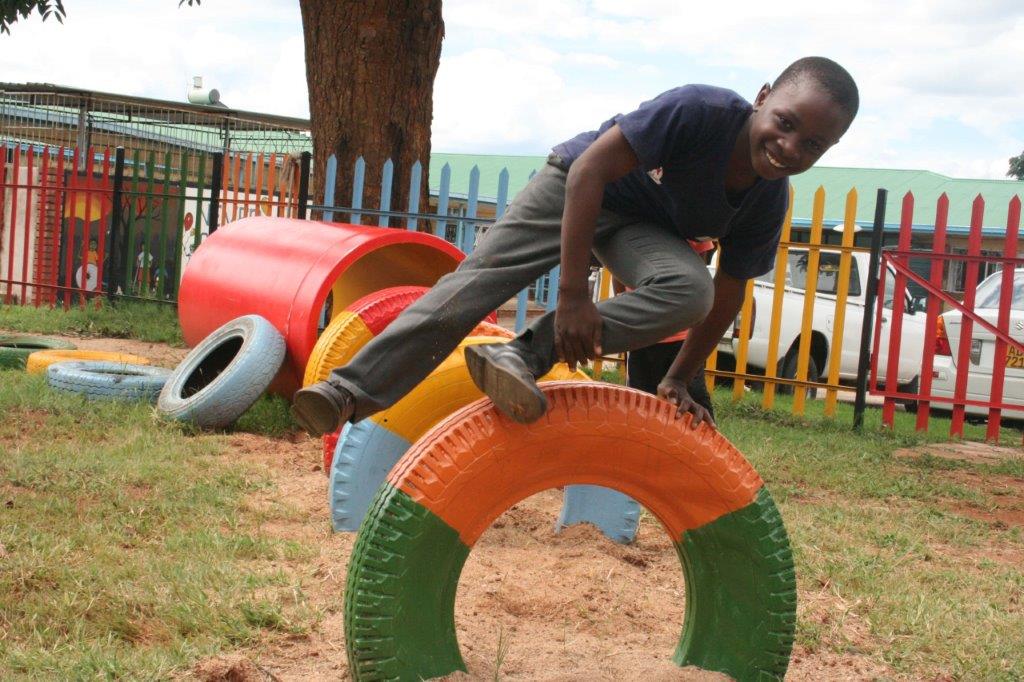 The sand pit is raised to wheelchair height and the Wendy house has a play space outside for wheelchair users.
Special playground matting, which is seldom seen in Africa, means that children can leave their wheelchairs and play freely.
Inside the occupational therapy department there is a quiet corner for the less active and timid children and space for those who need to use a laptop to do their homework.
After school time at KGVI is now humming with happy, active children who know that there is something for everyone!
The smiles of satisfaction are thanks to both the Australian Embassy's Direct Aid Program and the hard working KGVI staff.
We think that the picture of little Crown with his prosthetic leg jumping over a tyre says it all!