Welcome to The Australian Embassy Website
Welcome to the Australian Embassy in Harare. This site contains a broad range of information on the Embassy's services. Here you will find information on how to contact us, advice on the range of consular and passport services available to Australian citizens, information on visa and citizenship arrangements and other practical information on matters such as the Direct Aid Program (DAP).
You can follow the Embassy on Twitter @AusEmbZim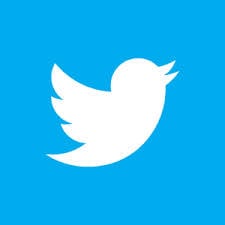 and on Facebook Australian Embassy, Zimbabwe or email the Embassy at [email protected].
The Australian Embassy in Harare represents the people and Government of Australia in the countries of:
Consular and Passport Services
For urgent consular and passport assistance the Embassy can be contacted via email - [email protected] or on +263 242 853 235 55. If you need urgent assistance outside of normal working hours, please contact our Consular Emergency Centre, Canberra (Australia) +61 2 6261 3305
Visit Services for Australians for important information on passports, consular and notarial services (such as getting a document certified).
Please note passport application interviews and notarial services at the Embassy in Harare are offered by appointment only - you can book via the online appointment booking page.
Keep up to date with the latest travel advice and information at www.smartraveller.gov.au. As always, we encourage Australians overseas to stay in touch with friends and family and let them know you're safe.
Visas and Citizenship
The Australian Embassy in Harare does not provide visa advice or services.
Visa applications for Australia are processed in various locations following lodgement through an online ImmiAccount.
For information regarding visa requirements please visit the Department of Home Affairs website.
For application specific information please call the Home Affairs Global Service Centre on +61 2 6196 0196, open Monday to Friday 0900 to 1700 (local time).
Visit our Visas and Migration page for more information on visa and citizenship matters including Australian biometric collection services in Zimbabwe.
DIRECT AID PROGRAM (DAP) - CLOSED
The Australian Embassy's Direct Aid Program (DAP) grant application round is now clossed.
AUSTRALIA AWARDS - NOW OPEN
Applications for the Australia Awards Africa scholarships are now open for Masters study in Australia in 2024!
The application round for Australia Awards scholarships is open from 1 February 2023 until 11.59pm AEST on 1 May 2023. These Australian Government funded scholarships – are open to applicants from The Democratic Republic of Congo, Malawi, Zambia and Zimbabwe.
Australia Awards scholarships are fully funded by the Australian Government for Masters study in Australia in 2024. Australia Awards scholarships are administered by Australia's Department of Foreign Affairs and Trade. The study and research opportunities provided by Australia Awards scholarships enable future leaders to develop the skills and expertise in the following areas: agriculture and food security, climate change, mining and energy, and foreign policy and international security.
Further details about the Australia Awards can be found at the following website: www.dfat.gov.au/people-to-people/australia-awards
Medibank Private/ahm and other recent data breaches – advice for foreign passport holders
Medibank Private/ahm have advised the Australian Passport Office (APO) that no Australian Travel Document information was compromised in this breach.
Foreign passports for international students were compromised through this cyberattack. Medibank Private/ahm are contacting impacted customers directly.
If Medibank Private/ahm have advised you that your foreign passport information was compromised, you should contact the government that issued the passport for advice on what to do. This is also the case for all data breaches that impact foreign passport holders, including the recent breaches at Optus and Medlab.
More information:
Medibank/ahm impacted customers:
Call Medibank on 134 148 (within Australia) or +61 3 9862 1095 (International)
Contact Medibank's 24/7 Student Health and Support line (Medibank international students call 1800 887 283 and ahm international students call 1800 006 745)
Visit Medibank Cyber Event Updates and Support page medibank.com.au/cybersecurity
See the Australian Cyber Security Centre's Medibank Private alert.
Optus impacted customers:
Contact Optus customer service directly on 133 937 (within Australia), or +612 8082 5678 (International), or go to their Passport Information(link is external) webpage.
Go to our Frequently Asked Questions on the Optus data breach and passport information
See the Australian Cyber Security Centre's Optus data breach alert.
Medlab impacted customers:
Contact Medlab customer service directly on +61 1800 433 980, or go to their data breach web page.