Welcome to The Australian Embassy Website
Welcome to the Australian Embassy in Harare. We hope you find this website useful and informative. We welcome Australians living in the area to contact the Embassy about our regular social events on zimbabwe.embassy@dfat.gov.au. You can also follow the Embassy on Twitter @AusEmbZim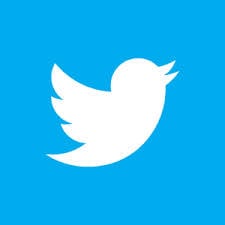 and on Facebook Australian Embassy, Zimbabwe
The Australian Embassy in Harare represents the people and Government of Australia in the countries of:
Changes to Australian biometric collection services in Zimbabwe
The Australian Biometric Collection Centre (ABCC) in Harare is moving on 10 June 2019.
The move is part of a number of service delivery improvements in Zimbabwe. The location of the new ABCC is:
Australian Biometrics Collection Centre
Celestial Park, Unit 6, Ground Floor
Borrowdale Road
Harare, Zimbabwe
ABCC Services
The ABCC will offer convenient access to the Department's services, including:
Collection of biometrics
Telephone contact centre
Online appointment booking service
Optional services provided by the ABCC for an additional service fee include:
Assisted online lodgement services
Submitting your biometrics at the ABCC
Applicants will need to make an appointment at the ABCC to have their biometrics collected. Appointments can be booked through the VFS Global website: www.vfsglobal.com/australia/zimbabwe or over the telephone on: +263 8644 041
Applicants will need to bring their original passport to the appointment and the biometrics requirement letter from the Department of Home Affairs, which contains the Visa Lodgement Number (VLN).
Biometrics will be collected using a quick, discreet and non-intrusive process that captures a facial image with a digital camera and a 10-digit fingerprint scan with a digital finger scanner.
A Service Fee will be payable to VFS Global for the collection of your biometrics.
Visa application processing
Visa applications will continue to be assessed and decided by the Australian High Commission in Pretoria. Staff at the ABCC have no involvement in the decision-making process or knowledge of the application outcome.
More information
For more information about submitting your biometrics see:
http://www.vfsglobal.com/australia/zimbabwe%20%0d
For more information about the biometrics program see:
https://immi.homeaffairs.gov.au/help-support/meeting-our-requirements/biometrics
Changes to Visa application process
From Monday 2 July 2018, the Australian Visa Application Centre (AVAC) in Harare, Zimbabwe will become an Australian Biometric Collection Centre (ABCC). You will no longer be able to lodge a paper visa application for Australia at this centre in Harare, and are advised to submit your visa application via ImmiAccount.
The Harare ABCC will serve two primary functions:
Collection of biometrics (photograph and fingerprints) from Australian visa applicants requested in writing to provide them; and
Information services for pre-lodgement enquiries through the VFS Global contact call centre on +263 8644 041 142
If you are unable to lodge online, or are required to lodge a paper application, then you must courier your application to theService Delivery Partner TLScontact in Johannesburg, South Africa. Please note this option will also incur a service fee payable to TLScontact. The option to courier your paper application to TLScontact in Johannesburg will only be available until 20 June 2019.
Please note you are required to book an appointment to provide biometrics which can be done through the VFS Globalwebsite. Walk-in appointments will not be accepted.
For more information about Australian Visa and Citizenship, please refer to: Individuals and Travellers
Consular desk opening times and online appointment booking system
Please be advised passport application interviews and notarial services at the Embassy in Harare are offered by appointment only. Please visit the online appointment booking page.
Please note that fees are subject to change at the beginning of each month. We are pleased to advise that the Embassy offers the use of an electronic point of sale machine for payment of relevant fees.
Please visit the Services for Australians page for important information on passports and other services.
Register
All Australians travelling overseas, whether for tourism or business or for short or long stays, are encouraged to register with Smart Traveller, with the Department of Foreign Affairs and Trade.
Australian Aid
The Department of Foreign Affairs and Trade - Australian Aid has offices at the embassy. Visit the Development Cooperation page for more information.
Direct Aid Program - CURRENTLY CLOSED FOR APPLICATIONS
The first DAP application round of 2018-19 closed on 15 September 2018. Please visit this website again from December 2018 onward and keep monitoring to find out if (and when) a second application round will open up in 2018-19.
The first round of DAP applications for 2019-2020 will open between June and August 2019.
Please go to http://zimbabwe.embassy.gov.au/hare/dap.html for the DAP guidelines. If you have any questions, please send an email to dap.harare@dfat.gov.au.
Trouvez nos lignes directrices et notre formulaire de candidature du Programme d'Aide Directe en français ici
Australia Awards - NOW OPEN
The Australia Awards – Africa scholarship program is the cornerstone of the Australian Government's development assistance program for Africa. It provides access to postgraduate education, training and professional development opportunities for suitably qualified Africans from eligible countries. On their return to the workplace, Australia Awards Alumni are expected to contribute to the development of their home countries. For more information, including application details please visit http://www.australiaawardsafrica.org/. Masters Scholarships deadline is 03 December 2018 while Short Courses close 15 January 2019.
Direct Aid Program supports disability inclusion in Bulawayo
By Inez Hussey and Nora de Roon Hertoge
At the King George VI Centre (KGVI) in Bulawayo, Zimbabwe 75 per cent of the children are disabled. The centre works towards inclusion, encouraging interaction in play and afternoon activities between abled and disabled children. It is not easy catering for so many differently abled children, and it is particularly difficult at playtime where often many disabled children miss out on the fun.
Now with thanks to the Australian Embassy's Direct Aid Program, KGVI has been able to build a new playground suitable for both disabled and non-disabled children by offering play equipment for all abilities.