Australian Embassy
Zimbabwe
Address: 1 Green Close, Borrowdale, Harare - Telephone: +263 4 853 23 555 - Fax: +263 4 870 566

Welcome to The Australian Embassy
Welcome to the Australian Embassy in Harare. We hope you find this website useful and informative. We welcome Australians living in the area to contact the Embassy about our regular social events on zimbabwe.embassy@dfat.gov.au. You can also follow the Embassy on Twitter @AusEmbZim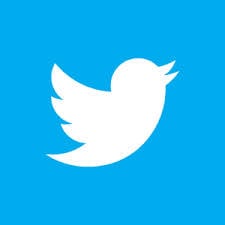 The Australian Embassy in Harare represents the people and Government of Australia in the countries of:
The Embassy and the Honorary Consulates provide a range of services to Australians living or visiting these countries.
Please see our 'Services for Australians' section of this website for some new and updated information on Australian Passport changes and South African immigration and visa laws.
---

Australia Award Scholarship application window now open! Visit www.australiaawardsafrica.org for more information.

---
Register
All Australians travelling overseas, whether for tourism or business or for short or long stays, are encouraged to register with Smart Traveller, with the Department of Foreign Affairs and Trade.
---
Australian Aid
The Department of Foreign Affairs and Trade - Australian Aid has offices at the embassy. Visit the Development Cooperation page for more information.
---
Message from the Australian Ambassador McCourt
16 April 2015
I am delighted to advise that I have today presented to His Excellency the President my letter of credentials from the Australian Governor-General. I was also able to pass on to him and the Zimbabwean people the good wishes of the Governor-General and the people of Australia.
I am very proud to represent Australia in Zimbabwe, a country with which we have strong historical, cooperation and people-to-people links. There are many examples of positive engagement between our two countries.
In January, I was very pleased to watch the Zimbabwe Cricket Team play in Australia's capital, Canberra, during the World Cup Cricket, along with a proud and passionate crowd of Zimbabwean fans. This followed on from a successful visit by the Australian cricket team to Zimbabwe in 2014.
Australia is proud to have been a major contributor to Zimbabwe's development in recent years, having provided A$207 million in Zimbabwe since 2009. This has included significant contributions to water and sanitation facilities in Zimbabwe's cities and towns; support to small-scale farmers; direct assistance to Zimbabwean communities through Australian NGO projects; and the provision of scholarships for Zimbabweans to study at Australian universities. In addition, through the Embassy we support cultural activities and community projects through our small grants programs. We are also proud to have provided support for the national census and the development of Zimbabwe's Constitution, which was overwhelmingly endorsed by the people of Zimbabwe in 2013.
During my term, I look forward to deepening Australia's linkages with Zimbabwe, with a focus on exploring opportunities for enhanced trade between our two countries, strengthening people-to-people links and fostering official engagement. Visits in 2014 by an Australian Parliamentary Delegation, and a number of senior officials have opened constructive avenues of dialogue. I very much hope that this will continue.
I would also like to extend my best wishes to the people of Zimbabwe on their 35th anniversary of independence this weekend.
Suzanne McCourt
Australian Ambassador to Zimbabwe

---
Australian Government Supported NGOs Making a Difference in Zimbabwe
On 13 October 2015 the Australian Embassy hosted an NGO Forum for all Zimbabwean NGOs currently supported by the Australian Aid Program. The event provided participants with the opportunity to profile their work and learn from each other. It also presented an excellent opportunity to network.
The visiting DFAT Program Manager for Southern Africa, Darian Clark, shared a Canberra perspective that followed from the Australia NGO Cooperation Program (ANCP) Review. The ANCP was found to be a flexible mechanism but the review also identified a need for consistency of funding over the medium to long-term.
---
Successful Direct Aid Program Project at Harare Hospital aims at reducing child mortality rates
On 26 August 2015, Ambassador Suzanne McCourt and Second Secretary Avigail Shai officially opened the refurbished mother's room in the children's ward of Harare Hospital, one of the largest hospitals in Zimbabwe. The refurbishment of the mother's room and ablution facilities for parents was part of a successful Direct Aid Program project. The project also provided for the purchase of bed-chairs.
Before, mothers were not allowed to stay with their sick children overnight because of the lack of facilities. Now mothers have a bed to sleep next to their children, working ablution facilities and a mother's room to allow them to cook and rest.
---
Zimbabwe Australia Alumni Association Cocktail Reception - August 2015

On 6 August, the Zimbabwe Australia Alumni Association (ZAAA) hosted a cocktail reception at the Australian Embassy for Zimbabwean alumni of Australian universities.

The event brought together over 50 alumni from government, the private sector and civil society and gave them an opportunity to reunite, network, socialize and learn more about the Alumni Association's plans for the future.
Read more