Welcome to The Australian Embassy Website
Welcome to the Australian Embassy in Harare. We hope you find this website useful and informative. We welcome Australians living in the area to contact the Embassy about our regular social events on zimbabwe.embassy@dfat.gov.au. You can also follow the Embassy on Twitter @AusEmbZim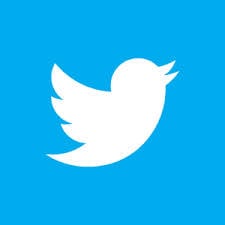 The Australian Embassy in Harare represents the people and Government of Australia in the countries of:
Changes to Visa application process
From Monday 2 July 2018, the Australian Visa Application Centre (AVAC) in Harare, Zimbabwe will become an Australian Biometric Collection Centre (ABCC). You will no longer be able to lodge a paper visa application for Australia at this centre in Harare, and are advised to submit your visa application via ImmiAccount.
The Harare ABCC will serve two primary functions:
Collection of biometrics (photograph and fingerprints) from Australian visa applicants requested in writing to provide them; and
Information services for pre-lodgement enquiries through the TLScontact call centre on +27 (0)12 472 3800
If you are unable to lodge online, or are required to lodge a paper application, then you must courier your application to the Service Delivery Partner TLScontact in Johannesburg, South Africa. Please note this option will also incur a service fee payable to TLScontact.
Please note you are required to book an appointment to provide biometrics which can be done through the TLScontact website. Walk-in appointments will not be accepted.
For more information about Australian Visa and Citizenship, please refer to: Individuals and Travellers
We would like to welcome our new Ambassador HE Bronte Moules
'I am delighted to be taking up this position as Australia's Ambassador to Zimbabwe, at such an interesting time in the country's history. I look forward to getting to know Zimbabwe and its wonderful people over the coming few years.'
Consular desk opening times and online appointment booking system
Please be advised passport application interviews and notarial services at the Embassy in Harare are offered by appointment only. Please visit the online appointment booking page.
Please note that fees are subject to change at the beginning of each month. We are pleased to advise that the Embassy offers the use of an electronic point of sale machine for payment of relevant fees.
Please visit the Services for Australians page for important information on passports and other services.
Register
All Australians travelling overseas, whether for tourism or business or for short or long stays, are encouraged to register with Smart Traveller, with the Department of Foreign Affairs and Trade.
Australian Aid
The Department of Foreign Affairs and Trade - Australian Aid has offices at the embassy. Visit the Development Cooperation page for more information.
Direct Aid Program - NOW RECEIVING APPLICATIONS
Applications for the 2018-2019 Direct Aid Program can be done online on https://dap.smartygrants.com.au/HarareDAP_2018-2019_round1. This round will close on 15 September 2018 at midnight. Please go to http://zimbabwe.embassy.gov.au/hare/dap.html for the DAP guidelines. If you have any questions, please send an email to dap.harare@dfat.gov.au.
Australia Awards
The Australia Awards – Africa scholarship program is the cornerstone of the Australian Government's development assistance program for Africa. It provides access to postgraduate education, training and professional development opportunities for suitably qualified Africans from eligible countries. On their return to the workplace, Australia Awards Alumni are expected to contribute to the development of their home countries. For more information, including application details please visit http://www.australiaawardsafrica.org/. The next round of applications will open on 1 September 2018.
Joint Local Statement marking the 3rd year since the abduction and disappearance of Itai Dzamara
The European Union Delegation, the Heads of Mission of EU Member States present in Harare, and the Heads of Mission of Australia, Canada, Switzerland and the United States of America issue the following statement in Zimbabwe:
This year marks the 70th anniversary of the Universal Declaration of Human Rights, which enshrines in international law that everyone has the right to life, liberty and security and that no one shall be subjected to arbitrary arrest, detention or exile.
The Heads of Mission of the EU, Australia, Canada, Switzerland and the United States of America welcome the repeated commitment by the new Zimbabwean administration to these fundamental human rights and freedoms and to national healing and reconciliation.
Today, 9 March 2018, three years have passed since the abduction of human rights defender Itai Dzamara. His disappearance remains a dark shadow on the new horizon for Zimbabwe. The Heads of Mission encourage the new administration to ensure that human rights violations are tackled decisively and transparently, to shed light on Mr Dzamara's fate and to serve justice.
In Harare, on 9 March 2018
Australia Day 2018 – Australian Ambassador's Speech
It is a great honour to host this event today, to celebrate Australia, to celebrate our relationship with Zimbabwe and also, on behalf of myself and Christina Landsberg, departing Head of Development Cooperation, to say farewell.
We arrived more or less together in early 2015 and I know I speak for both us when I say that our lives will be forever touched by the friendships and connections we have made, the incredible experiences we have had.
One Big Happy Alumni Family: Australian Alumni in Africa Converge in Harare
On Thursday 27 July 2017, Australian Ambassador Suzanne McCourt hosted a reception for Australian Alumni from eight African countries who were attending an Alumni Leader Workshop in Harare on 27 and 28 July 2017.
To get in touch with Australian Alumni Associations from Zimbabwe, Zambia and Malawi, contact Rufaro Shumba.
Australian Ambassador officially opens rehabilitated Dombwe Piped Water Scheme in Chegutu
On Friday 14 July, Her Excellency Ambassador Suzanne McCourt visited the Dombwe Piped Water Scheme in Chegutu District. The Scheme benefitted from the rehabilitation of critical infrastructure that had rendered the scheme non-functional since 2000. Australia, through partner Welthungerhilfe (WHH), supported drilling and provision of pumps, pipework, water tanks and water meters. The project assisted Local Authorities to improve systems such as billing, GIS planning, financial management and customer relations, and trained community change agents to promote hygiene and sanitation.