Welcome to The Australian Embassy
Welcome to the Australian Embassy in Harare. We hope you find this website useful and informative. We welcome Australians living in the area to contact the Embassy about our regular social events on zimbabwe.embassy@dfat.gov.au. You can also follow the Embassy on Twitter @AusEmbZim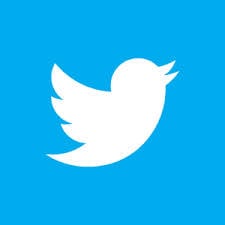 The Australian Embassy in Harare represents the people and Government of Australia in the countries of:
Register
All Australians travelling overseas, whether for tourism or business or for short or long stays, are encouraged to register with Smart Traveller, with the Department of Foreign Affairs and Trade.

Australian federal election
The Australian federal election will be held on Saturday 2 July 2016. Early (in-person) voting will be offered at this embassy (1 Green Close, Borrowdale, Harare) from 20 June 2016 to 1 July 2016.
Voting times will be as follows: Monday to Thursday 9.00am - 12.00pm and 1.00pm – 16.00pm / Friday 9.00am - 14.00pm
You can find information relating to being overseas at election time on the Australian Electoral Commission's website http://www.aec.gov.au/.

Australian Aid
The Department of Foreign Affairs and Trade - Australian Aid has offices at the embassy. Visit the Development Cooperation page for more information.

Message from the Australian Ambassador McCourt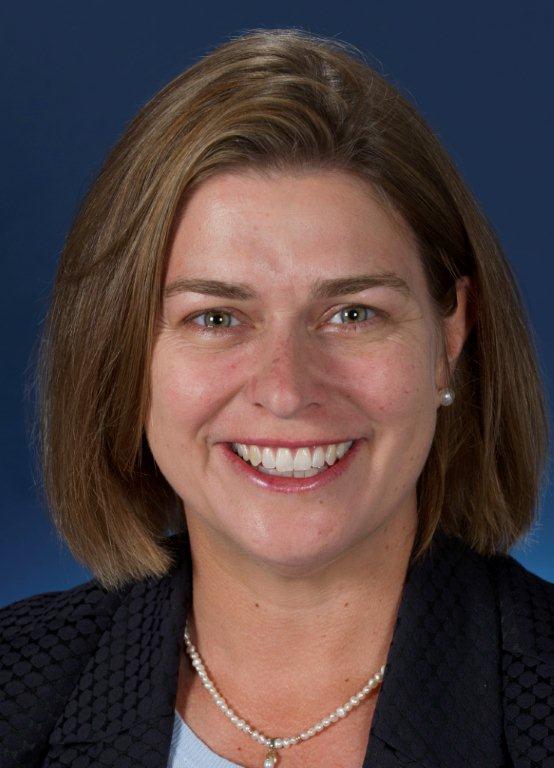 13 May 2016
Welcome to the Australian Embassy in Harare's website. From Harare, the Embassy looks after our bilateral relationships with Zimbabwe, Zambia, Malawi, Democratic Republic of Congo and Republic of Congo.
The Embassy provides consular support for Australians travelling in these countries (with the valuable assistance of the Canadian Embassy in Kinshasa), and also implements and oversees our development cooperation effort in these countries. Our development cooperation effort ranges from very large projects primarily in the Water, Sanitation and Hygiene sector (WASH) to very small locally-targeted projects. In all of these, Australia seeks to support sustainable development and empowerment, particularly of women and girls.
In addition, the Embassy is focussed on providing support for Australian businesses operating, or seeking to operate, in our countries of accreditation. This includes a significant presence of Australian mining companies. We also help promote Australian education services to students from Zimbabwe and in the region, Australia as a tourist destination, and other opportunities for business.
We hope you find this website a valuable resource, and if you can't find the information you are looking for, the site contains extensive links to other information, including about visas to Australia.
Please follow us on Twitter @AusEmbZim, and if you are an Australian travelling in the region, please register your travel on www.smartraveller.gov.au.
Suzanne McCourt
Australian Ambassador to Zimbabwe
Zambia - Australia Awards: Regional Leadership Workshop
15 April 2016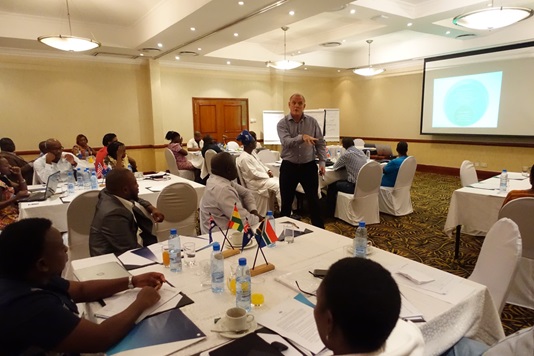 A two-day regional leadership workshop for Australia Awards alumni was held in Lusaka, Zambia on 25-26 February. The workshop brought together 31 African alumni in leadership positions to discuss ways in which they could effectively fulfil their roles and consequently drive sustainable change in their organisations and countries.
Zambia Australia Awards: Alumni meet former Australian Prime Minister Julia Gillard
4 April 2016
On 15 February 2016, H.E. Suzanne McCourt hosted a reception in Lusaka for former Australian Prime Minister and Ducere Business School Chancellor, Ms Julia Gillard. Ms Gillard's visit to Lusaka coincided with a leadership workshop organised by the Australian High Commission and the Zambia Australia Alumni Association (ZAAA), which provided Zambian alumni with the opportunity to hear Ms Gillard's views on both leadership and education.
Science Circus Africa puts the FUN in STEM
22 March 2016
Science Circus Africa's Zimbabwe tour running from 11-22 March, has reached over 5000 students and teachers from over 100 schools in Harare and Manicaland provinces.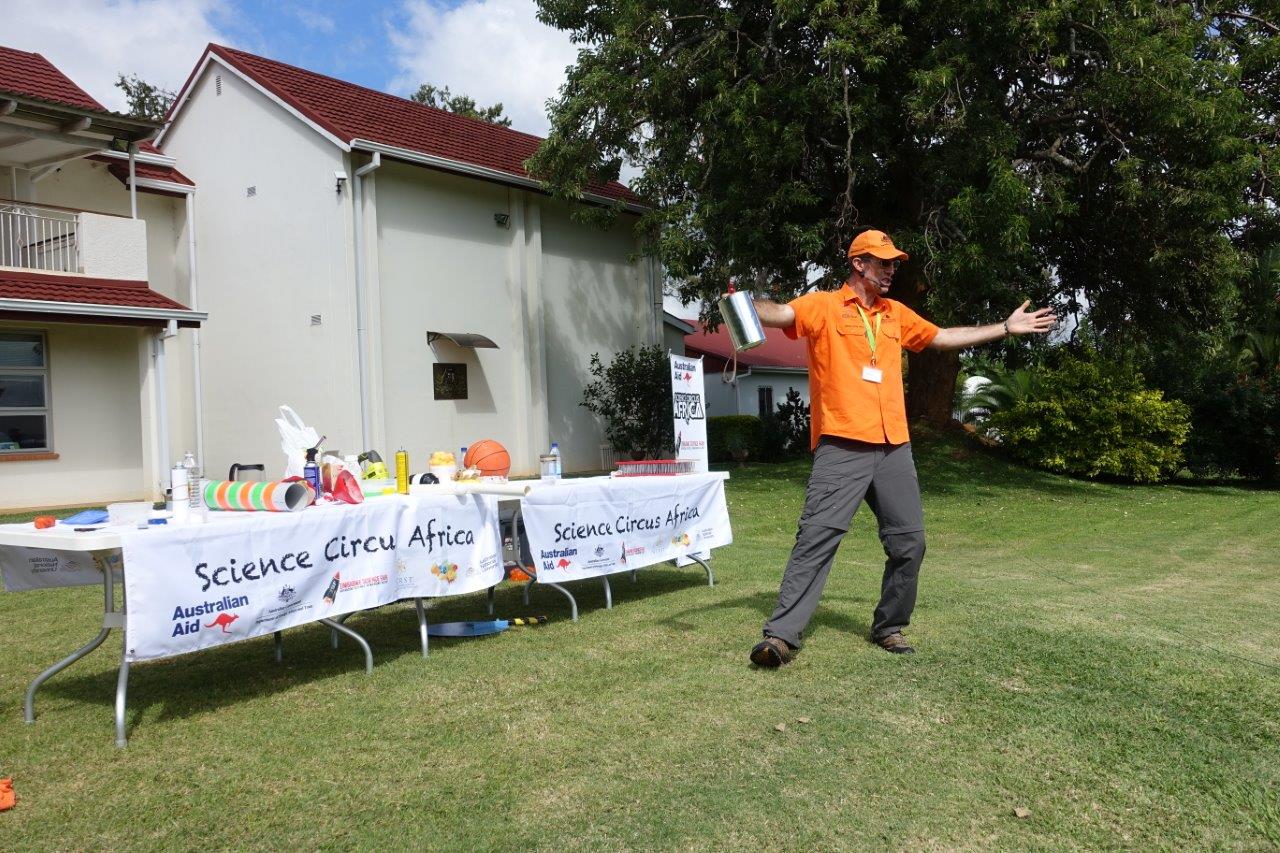 Dr Graham Walker, founder of the Science Circus, completed the Zimbabwe leg following successful tours in South Africa, Botswana, Mauritius, Malawi, Zambia, and soon Namibia, which have reached over 65,000 people in southern Africa, with support from the Australian Government, through the Direct Aid Programs of the Australian Embassy in Harare and the High Commission in Pretoria. The project was founded by Dr Walker in 2013, with the Australian National University and Questacon – The National Science and Technology Centre (Australia).
Australian Embassy "steps it up" for gender equality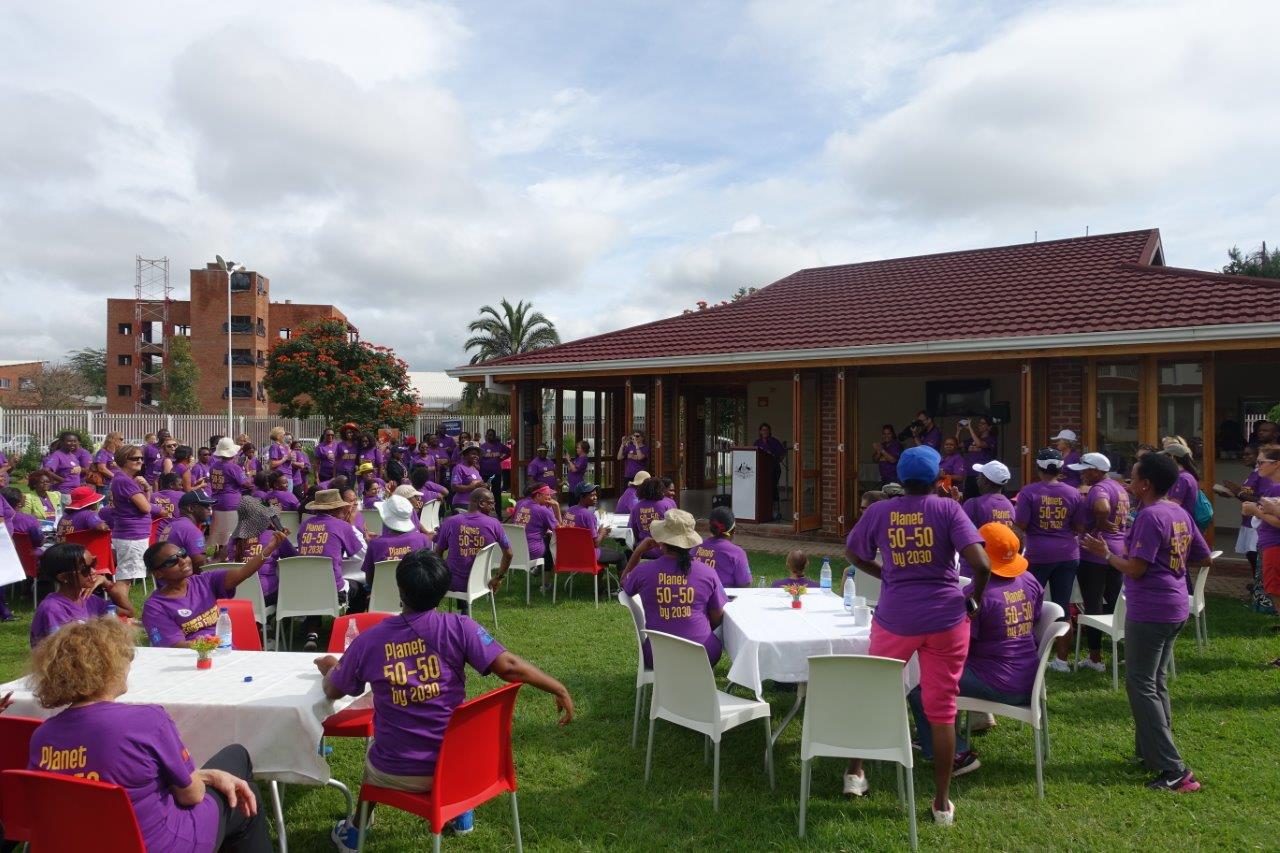 8 March 2016
Over 250 women and men from different walks of life came together for a 5km "Power Walk" to mark International Women's Day – symbolic of this year's theme, "Planet 50-50 by 2030: Step It Up for Gender Equality", organised by the Embassies of Australia and Sweden, the Danish Embassy Office, the EU Delegation in Zimbabwe and UN Women.