Welcome to The Australian Embassy
Welcome to the Australian Embassy in Harare. We hope you find this website useful and informative. We welcome Australians living in the area to contact the Embassy about our regular social events on zimbabwe.embassy@dfat.gov.au. You can also follow the Embassy on Twitter @AusEmbZim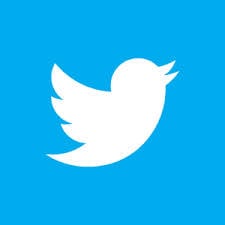 The Australian Embassy in Harare represents the people and Government of Australia in the countries of:
Notice:
ANZAC Day 2016
To all Australians and New Zealanders in Zimbabwe
The Australian Embassy in Harare will be hosting an ANZAC Day dawn service on Monday 25 April 2016 from 5.00am to 7.30am.
If you are interested in attending the ceremony please may you RSVP to the zimbabwe.embassy@dfat.gov.au email address to receive an invitation. Please note this event is strictly by invitation.
---
Register
All Australians travelling overseas, whether for tourism or business or for short or long stays, are encouraged to register with Smart Traveller, with the Department of Foreign Affairs and Trade.
---
Australian Aid
The Department of Foreign Affairs and Trade - Australian Aid has offices at the embassy. Visit the Development Cooperation page for more information.
---
Message from the Australian Ambassador McCourt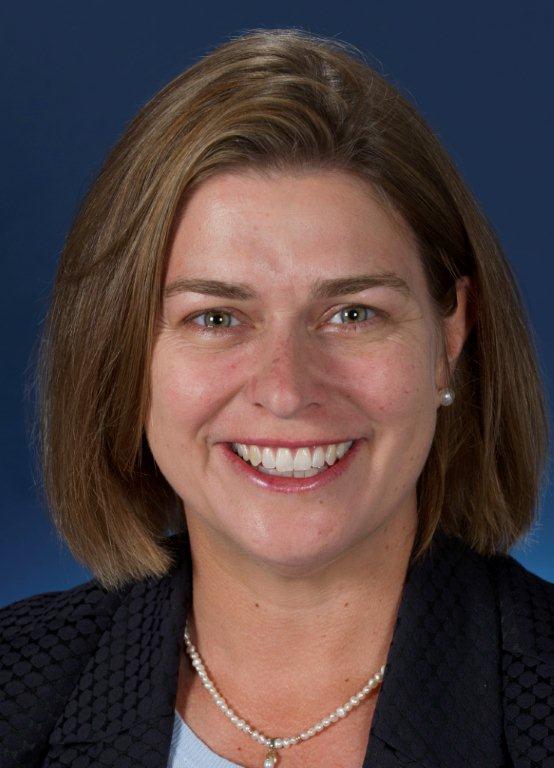 23 December 2015
The lead up to the Christmas period and New Year celebrations provides a great opportunity for reflection on the past year, and to look forward to the coming year.
The Embassy farewelled Ambassador Matthew Neuhaus in early 2015, after he served in Zimbabwe with dedication and enthusiasm for four years. I arrived with my family in March, just in time to host my first ANZAC Day service for Australians, New Zealanders, and friends.
This first year for me has been about establishing relationships, both in Zimbabwe, but also in our Embassy's other countries of accreditation. I have presented credentials to the Presidents of Zimbabwe, Zambia and Malawi, and hope to have the opportunity to present credentials in the Democratic Republic of Congo and the Republic of Congo in 2016.
While I have had many valuable and rewarding experiences during 2015, a highlight has been the opportunities I have had to visit projects where, through our aid program or the Embassy's small grants scheme, Australia has had a positive impact on communities and vulnerable groups.
One such visit in recent weeks was with the National Director of World Vision, Edward Brown, to Muzarabani, in the north of Zimbabwe close the Mozambique border. Not only was I able to see how Australian funding has assisted World Vision to provide a reliable water supply for the community, I saw how the Embassy had assisted in the renovation of a primary school. I also had the opportunity to meet Memory, my World Vision sponsor child. For me this is a special personal connection with Zimbabwe that began long before my appointment as Ambassador to Zimbabwe.
The Embassy's focus for the new year will continue to be on supporting and encouraging Australian business engagement, ensuring Australia's development cooperation efforts make a real difference to people's lives, and providing services and support to Australians in our countries of accreditation.
The Australia Day celebrations in January, my first in Harare, will be a great chance to celebrate Australia in Zimbabwe and our other countries of accreditation, and to start 2016 in style.
In the meantime, I would like to wish everyone a Merry Christmas and a prosperous and happy 2016.
Suzanne McCourt
Australian Ambassador to Zimbabwe
---
Zambia: Australia Awards: Regional Leadership Workshop
15 April 2016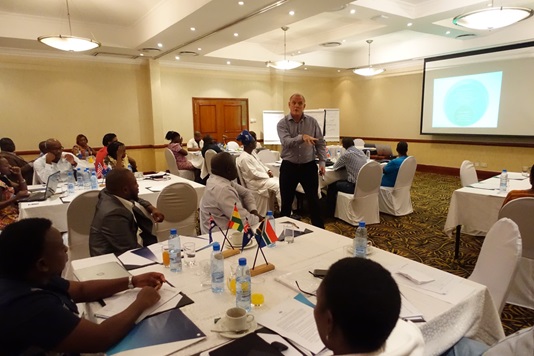 A two-day regional leadership workshop for Australia Awards alumni was held in Lusaka, Zambia on 25-26 February. The workshop brought together 31 African alumni in leadership positions to discuss ways in which they could effectively fulfil their roles and consequently drive sustainable change in their organisations and countries.
---
Zambia Australia Awards: Alumni meet former Australian Prime Minister Julia Gillard
4 April 2016
On 15 February 2016, H.E. Suzanne McCourt hosted a reception in Lusaka for former Australian Prime Minister and Ducere Business School Chancellor, Ms Julia Gillard. Ms Gillard's visit to Lusaka coincided with a leadership workshop organised by the Australian High Commission and the Zambia Australia Alumni Association (ZAAA), which provided Zambian alumni with the opportunity to hear Ms Gillard's views on both leadership and education.
---
Science Circus Africa puts the FUN in STEM
22 March 2016
Science Circus Africa's Zimbabwe tour running from 11-22 March, has reached over 5000 students and teachers from over 100 schools in Harare and Manicaland provinces.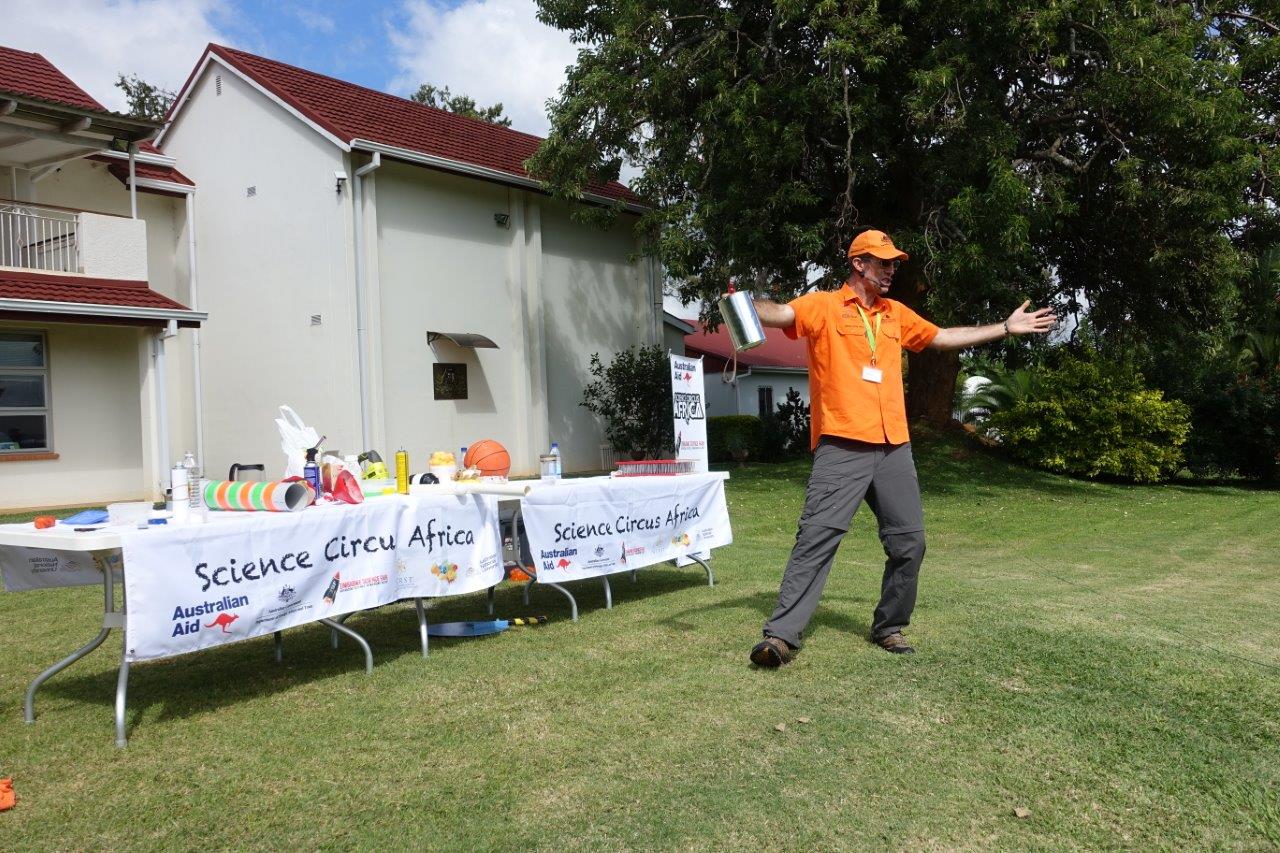 Dr Graham Walker, founder of the Science Circus, completed the Zimbabwe leg following successful tours in South Africa, Botswana, Mauritius, Malawi, Zambia, and soon Namibia, which have reached over 65,000 people in southern Africa, with support from the Australian Government, through the Direct Aid Programs of the Australian Embassy in Harare and the High Commission in Pretoria. The project was founded by Dr Walker in 2013, with the Australian National University and Questacon – The National Science and Technology Centre (Australia).
---
Australian Embassy "steps it up" for gender equality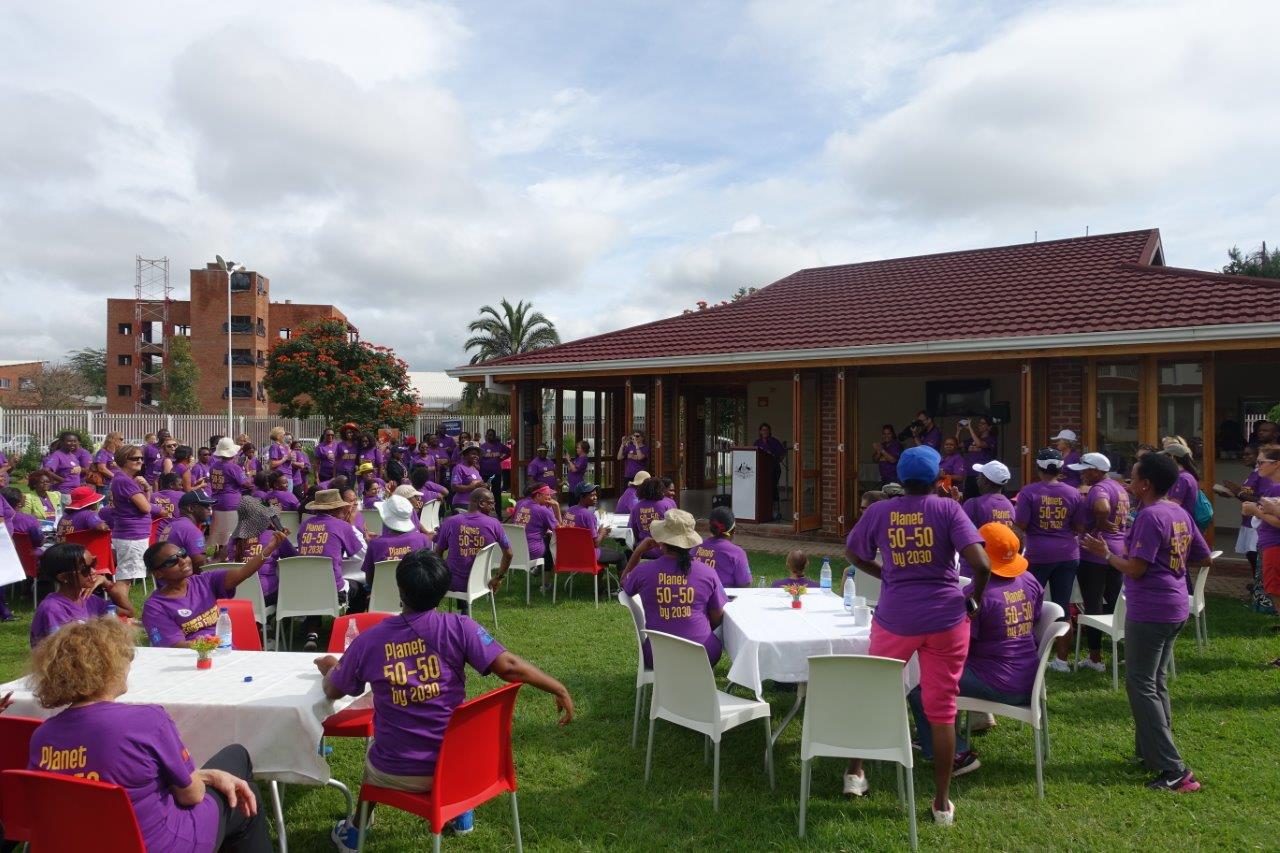 8 March 2016
Over 250 women and men from different walks of life came together for a 5km "Power Walk" to mark International Women's Day – symbolic of this year's theme, "Planet 50-50 by 2030: Step It Up for Gender Equality", organised by the Embassies of Australia and Sweden, the Danish Embassy Office, the EU Delegation in Zimbabwe and UN Women.
---
Announcement of World Food Program core funding allocations
22 March 2016
DFAT provides core funding to World Food Program (WFP) each year. Out of its 2015-2016 allocation for Africa WFP will spend approximately 11% ($3,142,943 ) in the DRC; 12% ($3,591,935 ) in Malawi; and 11% ($3,292,607) in Zimbabwe. The funding will support food distributions and cash transfers to vulnerable and food-insecure populations, including in response to the el Nino induced drought.
The El Nino weather phenomenon, one of the worst in 50 years, has caused intense drought in southern Africa that will have a "devastating" impact on the region's food security. On the 10th of February 2016, Government of Zimbabwe announced an official "2016/17 Drought Disaster Domestic and International Appeal for Assistance" to mitigate impacts of the drought. Zimbabwe Vulnerability Assessment (January 2016) noted likely impacts on the crop and livestock condition, domestic and production water situation as well as on health and nutrition outcomes. DFAT's core funding to WFP is expected to address some of these impacts. In Malawi Australia's contribution to WFP will provide relief assistance and contribute to restoring food security, rebuilding sustainable livelihoods and strengthening the resilience of the most vulnerable food insecure population. With the funding, emergency food assistance will be distributed to food-insecure people, while linking them to longer-term social support and resilience-building activities. In DRC WFP aims to assist 1.6 million people in 2016 by providing life-saving food assistance and cash for internally displaced people, refugees and vulnerable host communities in conflict-affected areas in Eastern DRC. Displaced people returning to their areas of origin will receive assistance such as school feeding, which contributes to increasing school attendance and restoring a sense of normality. WFP also intends to support smallholder farmers' access to local markets and education by improving infrastructure.
---
Australian Embassy statement on Itai Dzamara
9 March 2016
One year ago today, human rights activist and leader of Occupy Africa Unity Square movement, Itai Dzamara was abducted, and his whereabouts remain unknown.
The Australian Embassy remains deeply concerned about the abduction of Mr Dzamara, and disappointed by the lack of progress in this case.
Zimbabwe's constitution guarantees fundamental rights to all its citizens, including the right to life, personal liberty, freedom from torture, freedom of assembly and association, and freedom to demonstrate and petition.
Peace and prosperity cannot exist where fundamental rights and freedoms are not upheld. For human rights to be respected and the rule of law to prevail, impunity for perpetrators of rights violations must not go unchallenged.
We once again call on the Government of Zimbabwe to accord Mr Dzamara the full protection of the law; do everything in its power to determine his whereabouts; and continue to report on the progress of its investigation. We urge the Government of Zimbabwe to do all it can to bring those responsible for his abduction to justice.
For more information, please contact Ambassador Suzanne McCourt.
The Australian Embassy (T:+263-4-853 235 55/F:+263-4-870 566/E: zimbabwe.embassy@dfat.gov.au)
---
Press release: Disability Rights Fund Releases First 2016 Request for Proposals
BOSTON, MA – The Disability Rights Fund (DRF) – a grantmaking collaborative between donors and the global disability community which supports the human rights of persons with disabilities – today announced its first 2016 grants round, "CRPD at 10: Accessing the Right to Development." Grantmaking in this round will be targeted to disabled persons' organizations (DPOs) in Ghana, Haiti, Indonesia, Malawi, and Myanmar. The deadline for applications is March 14, 2016.
The broad objective of the Fund is to empower DPOs in the developing world to use the United Nations Convention on the Rights of Persons with Disabilities (CPRD) to increase participation of persons with disabilities in society.
---